What to expect on your first day
Welcome to redpepper! We're so excited for you to be here. Please arrive at 9:45am on Tuesday, August 28th. Make yourself at home in the lobby -- Julie will be down shortly to greet you and bring you upstairs for our onboarding presentation.
9:45-10:05 Welcome & check-in
10:05-10:10 Intros
10:10-10:30 redpepper onboarding
10:30-11:00 Space onboarding (tour & presentation)
11:00-11:30 Tech onboarding
11:30-11:45 Next steps & homework
11:45-1:15 Lunch: We'll be catering Moe's!
1:30-2:30 Meet and greet with intern mentors
2:30-EOD Transition to department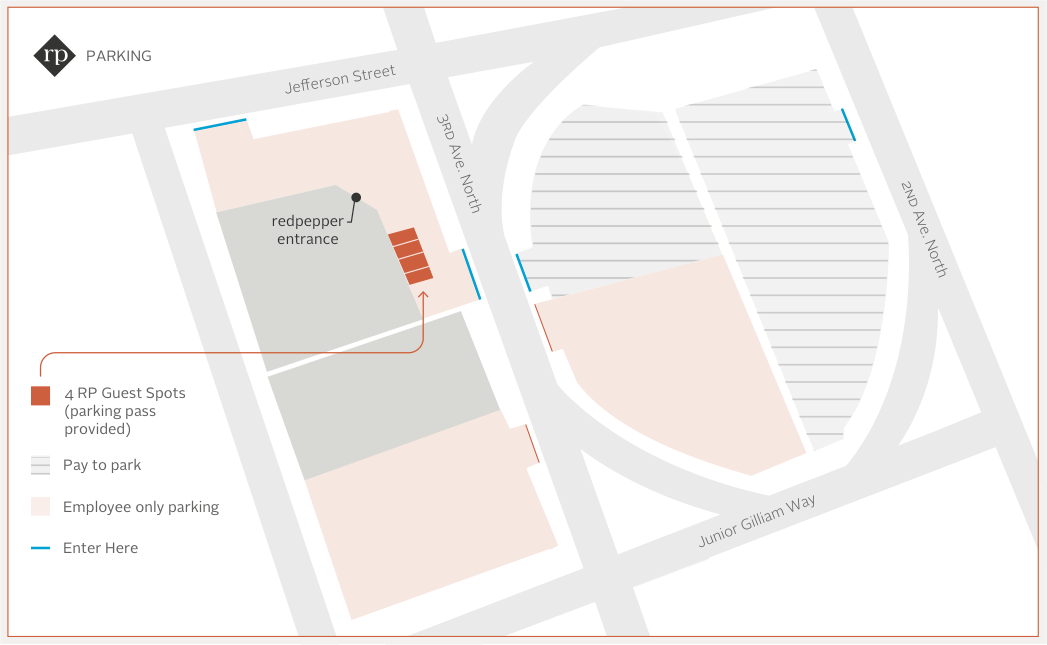 When you arrive, park in any of the orange lots around our building (please don't use the guest spots). You'll get a parking pass when you check in that you can leave on your dashboard for the duration of your internship.